Check Out First Ever Ghanaian Dating Social App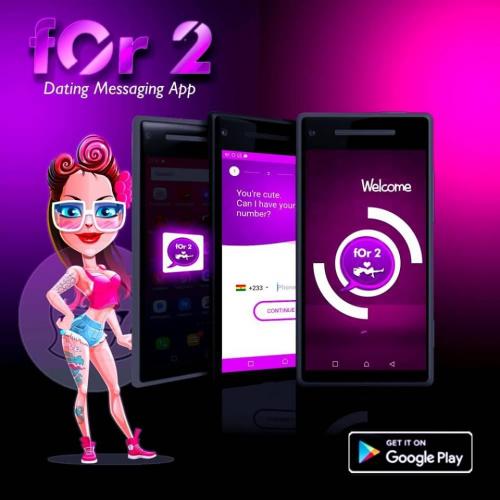 Facing his fears as a young man int the Tech industry to create the first-ever Ghanaian Social messaging and dating App, meet GodwinKumah Mawuli of For2 app.
There are several platforms in the world connection people all around, from the use of social media apps like Facebook, Instagram, Twitter, snap chat on different agendas. Several persons have found love via these platforms through messaging. As the world advances, dating websites and apps have also become a great platform for connecting with people.
Godwin Kumah Mawuli Popularly known as Loko Boy is a Ghanaian from the Volta region of Ghana, the only boy child in his family with 4 sisters, he is a web developer and a businessman living in Accra, Ghana.
Loko Boy explained what this app entails; "For2 is a social dating messaging meant for singles seeking love and companionship, the platform mimics messaging service and all you need to have to join using your android phone and your phone number."
He further stated, a list of people are on the app you can directly message and make friends with, post status, view status, send voice notes, music files, locations, and documents. Currently, about 400 users are on the platform.
For2 according to Loko Boy is the 1st Ghana made social messaging and dating app. "We are pushing Ghana to the World if you find yourself lonely and need new friends to try For2" – he ended.
For2 App is an Andriod app, download on play store via this link
Video Vibe Playlist (ViviPlay) is an online platform meant to help push music videos of artists. The mission is to help artists build their youtube channel with organic subscribers and organic views whilst earning from their monetized videos on their channel.