The Life Of Leonardo But As A DJ – Leonardo the DJ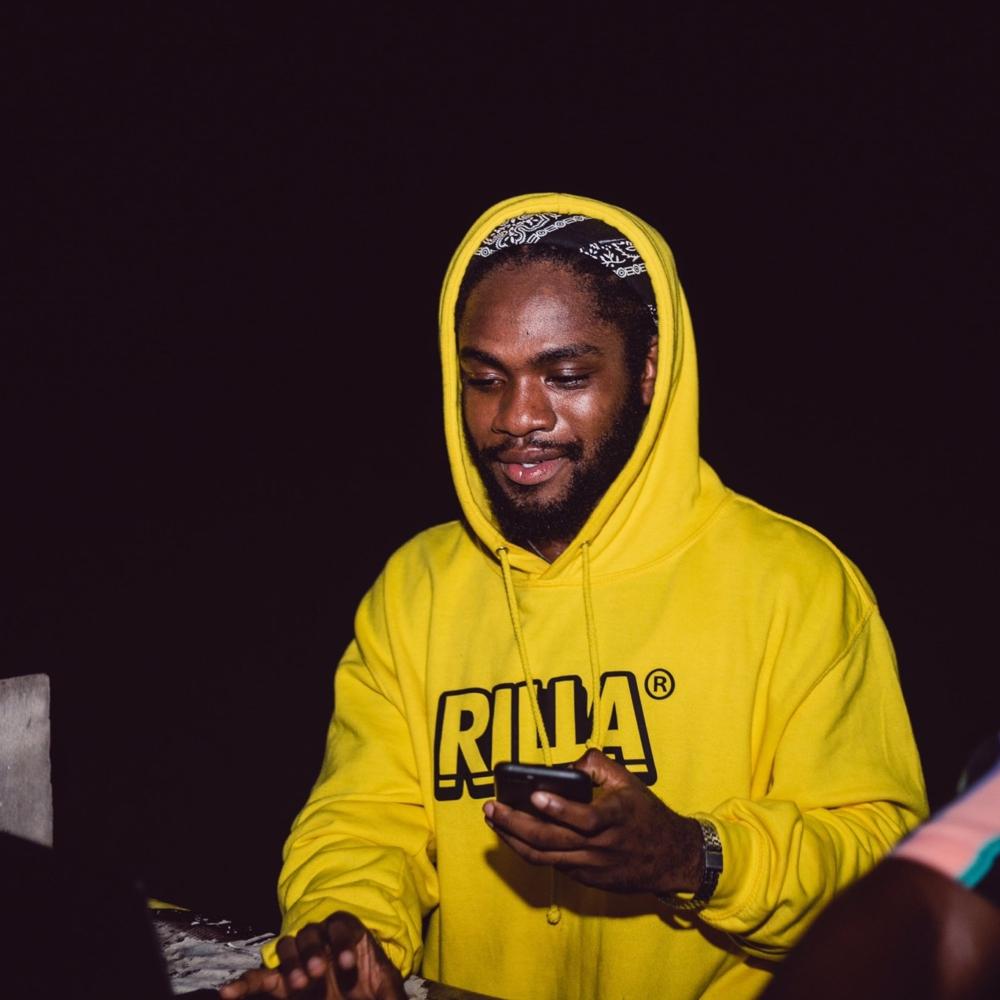 The Life Of Leonardo But As A DJ – Leonardo the DJ
Some months back just when I had started publishing on substack, someone sent me a link to a mix which I would love so much, I ended up reaching out to the DJ to express my joy and excitement. Since then, I've seen this individual grow in his career. This article should have been out months ago, but circumstances had kept me away and as fate would have it, I resumed writing just in time to witness this individual start receiving a lot of love for his works. With a touch comedy, Leonardo has always been an interesting person to see on the timeline. However, beneath the sarcastic tweets is a very awesome music curator turn DJ. 
Real name Leonardo Atayi, the Ghanaian born disk jockey has been stealing attention and winning hearts within the ever-vibrant Accra entertainment space. Still a growing brand, Leonardo has been tipped by event goers and other Djs to be the next big thing in the DJ space in Ghana. In this article, Leonardo shares stories about how it all begun for him, what drives him and what it means for him to be a DJ and receive a growing flow of attention and praise.
Leonardo is a graduate of the university of Ghana business school who begun DJing late 2019. As a lover of music and a curator, DJing for him was not something he had planned on doing. To him, it was one of those things he wanted to try and the rest they say is history.
 I started learning disk jockeying not so long-ago late December 2019. 3 years ago, if you told me, I'd be a DJ I wouldn't have believed you but here I am. Growing up, I always loved music. I was the go-to person for music during family events and friend link ups but little did I know I'll be DJ'ing years later.
Adding to his playlist making skills, Leo would give DJing a try with his first mix Afrobeats Calm Volume 1 and would go on to give listeners a host of amazing mix franchises including Afrobeats Calm, Self Dettyment and Fornication Olympics.
I've been making playlists for God knows how long. The first mix I made was Afrobeats Calm Volume 1on my iPhone. Then I made Self Dettyment 1, and then Fornication Olympics. I call that stage my 'matry makwɛ' stage because I was really doing try and error and it actually worked. The entire mix was a playlist I curated. I used to DJ directly from my Spotify playlist and I randomly decided to make a mix out of it and that is how Afrobeats Calm came to life. The reception was amazing though. They loved my song selection but my transitions weren't all that because I had literally just learnt what a bpm was.
Like many pursuers of art in this country, support from parents is not something that comes easy. Especially when they expect you to finish school, get a white-collar job and live the Ghanaman life. For Leonardo, he made sure he did very well in school to make his parents proud enough to earn their trust and support.
Back in school I did everything right, got good enough grades and graduated. They've always known I enjoy music a lot so it wasn't much of a surprise. My old girl actually motivated me to learn how to DJ when I told her about it so it was all love from the beginning. I recently found out at a family event that; I have 2 uncles that used to DJ so I guess it runs in the family
Although he is still at the start of his career, Leonardo has enjoyed a number of memorable moments. Among them is his first gig back on campus at UGBS event which he describes as being okay. However, the fact that people were actually enjoying his set is something he would forever hold close to his heart. As much as he has those moments, there have times when things just seemed off. He mentioned onetime when he felt like falling into pool because things just were not going well.
Like other creatives, Djs add things to their craft that make them distinct. It evolves their tags or soundbites, their look and how they go about their set. Leonardo has been known for adding a comical touch to his mixes where he starts his set with a comic sound bit and in-between transitions. He believes that, being distinct is something he endorses, but it should be something you are comfortable with.
About the soundbites, it is not something I decided to take away. I just lost the files and never recovered but thanks for reminding me. With the whole adding to your craft, it is an extra and if you can cool but as a DJ it is about you enjoying your set. You need to be active while playing a set. If it is dancing you want to dance, dance or you can nod and be very involved in the set you are playing. For me, I am very active whenever I am playing and I only dance when I am done with my set.
Just being good at combining songs has always never been enough to make one a great DJ. We have seen DJ's make very good mixes but are not able DJ live. In addressing what makes someone a good DJ, Leonardo made mention of adding a few things to your play that goes beyond knowing your songs.
Being a DJ is more than knowing BPMs, and knowing how to combine two songs together its more than that, it's a craft, more goes into it like reading the crowd and being able to play for the crowd. More goes into it than just that. To me, knowing the crowd and understanding them is very important. It is one thing to make a mix and another playing to a crowd. But it is a process, it starts from knowing your bpms and all that but as you grow and playing in public. you should know how to read a crowd and understand your audience.
With just a year of DJing under his belt, he has played at some of the best Twitter events including MetGala, Dikini Party, Bikinis and Shorts as well as gigs at some of Accra's hot spots like Area bar, and currently is a resident DJ for iL Capo in Accra. He expressed how life has been since he began his career, the support system in the DJ space and the wiliness of people to work with new Djs.
With reception, it is kind of difficult getting people because everyone wants someone who has been around for a while (which is understandable). But there are some people that just need to hear you play once and be ready to offer you a gig. Because they like what they heard or saw. It also depends on your PR game and the people around you. Sometimes just being to market yourself well and having one solid person in your corner that can help secure gigs for you. In all I feel Djs are underpaid. However, you look at it, half the time you have people not wanting to pay you at all. But hopefully everyone levels up soon and stand their ground. 
Leonardo believes that more can be done to improve the treatment of Djs. Addressing some of the things that have been said including the creation of an association of Djs, he believes that an association would help but personally does not know how it is going to work.
Djs are really underpaid and a lot of people take advantage of DJs. They would pay for everything but pay a DJ or pay them well. It is a really big problem. A Dj association sounds nice but what would they do, how is it going to be implemented. Because there will always be a next man willing to do it for a less. Because if one decides not to join the association then it means the rules of the association does not apply to them and he/she can charge whatever they wanna charge. So, it is going to be very difficult to see how it is going to work.
If there's anything I'd want to change its DJs being underpaid and taken advantage of. If I am being honest nothing can be done to fix this. DJs have to level up, And be more vocal. but the thing is there's always the next man that's ready to do it for free or for less
 As a young DJ, Leonardo still has a lot to learn and a lot of shoes to fill with heavy expectations. However, Leonardo understands that it is not going to be easy but he is ready to do what it takes to be the best he can be
I am still a work in progress and this is my first year as a Dj Dj, still learning to be better and meeting a lot of people that have had a lot influence on how I play. So, let's see what happens. I am also open to working more people be it co Djing like I've done with MC Nel which is not very common here but yhh I am open to work with other DJs too. As to whether I will transition into a producer or making music like other DJs, I don't know yet. I tried learning production but I stopped at a point in time. But I will continue to contribute to music aside Djing but it might not be production. Let's just wait and see.
In less than a year professionally, Leonardo is growing into a very fine DJ who is winning hearts of people within Accra's night life and event space which may see him headline some of the biggest shows and parties happening in not only Accra but Ghana and beyond. You can follow him on social media via his handle @leonardoddj_. He will be releasing a new mix before the end of the year 'Pre SelfDettyment-IV' Jams. Until then you can stream his previous mixes HERE
Blogger l Publicist l Online Content Manager l ViViPlay