Dutch Band Rockford Sign Multi-Album Deal with Grunge Pop Records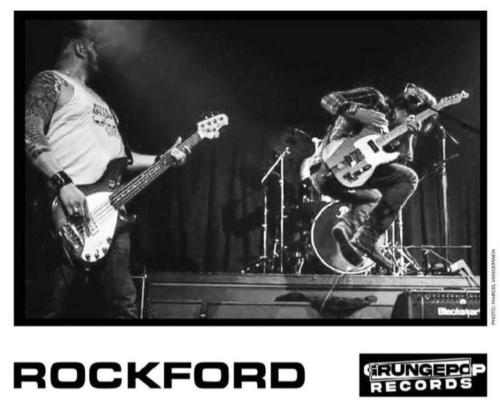 Dutch Band Rockford Sign Multi-Album Deal with Grunge Pop Records
Rockford is everything a rock band should be. Borrowing heavily from Seattle grunge legends Soundgarden, Pearl Jam, and Alice In Chains, this three-piece from the rainy and damp lowlands town of Klundert, Netherlands is a step forward for heavy, grinding, slow-riffing detuned Stoner rock that's as Pop as The Beatles.
One listens to their songs and you'll be singing their lyrics unknowingly. Named after singer/guitarist Niels Schmitz' birthplace in the USA, Rockford recorded their forthcoming label debut BROKEN RECORDS on analog tape with Patrick Delabie at his legendary Recording Studio 195 in Wernhout, Netherlands.
Lead-off single/video "Shade" drops July 29, 2021 days after Grunge Pop Records launches. Grunge Pop Records will launch into the music world on July 15, 2021 – bringing music lovers who miss the Seattle grunge sound of the late '80s/early '90s – modern bands that have that new grunge noise: LOUD, DISTORTED, UNDERGROUND ROCK. 
Video Vibe Playlist (ViviPlay) is an online platform meant to help push music videos of artists. The mission is to help artists build their youtube channel with organic subscribers and organic views whilst earning from their monetized videos on their channel.